Carol Ann Duffy
is a Scottish born poet and the the current Poet Laureate of Great Britain. She is uses classic poetic techniques in thoughtful and provocative ways. I hope you enjoy your study of a selection of poems from five different volumes of her poetry.
"Poetry, above all, is a series of intense moments – its power is not in narrative. I'm not dealing with facts, I'm dealing with emotions." ~ Carol Ann Duffy
Duffy Background Assignment: Due 17 November
Documents and links you may need:Duffy PoemsGeneral Guidelines for Interpreting a PoemThe World's Wife LinksYouTube Support VideosPoem Assignments Due Dates: Poems listed below must be thoroughly marked and all associated questions/graphic organizers must be complete for each poem (
not all poems will have questions/graphic organizers).
All marking/questions/graphic organizers must be done by the beginning of the class period. THERE IS NO LATE GRACE PERIOD FOR ANY OF THESE DEADLINES!
***Note: Outlines for will be due the day after we finish discussing a collection.***
All poems from Standing Female Nude: 28 Nov 2016
All poems from Selling Manhattan and The Other Country: 5 December 2016
All Poems from Mean Time: 11 December 2016
All poems from The World's Wife: 17 December 2016
​
​
Powered by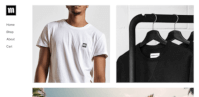 Create your own unique website with customizable templates.